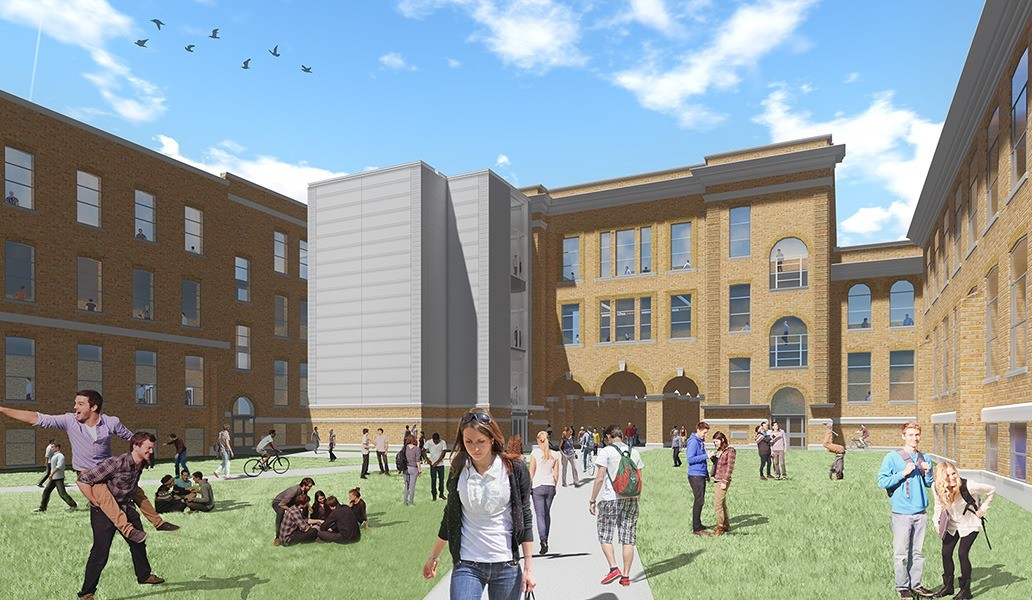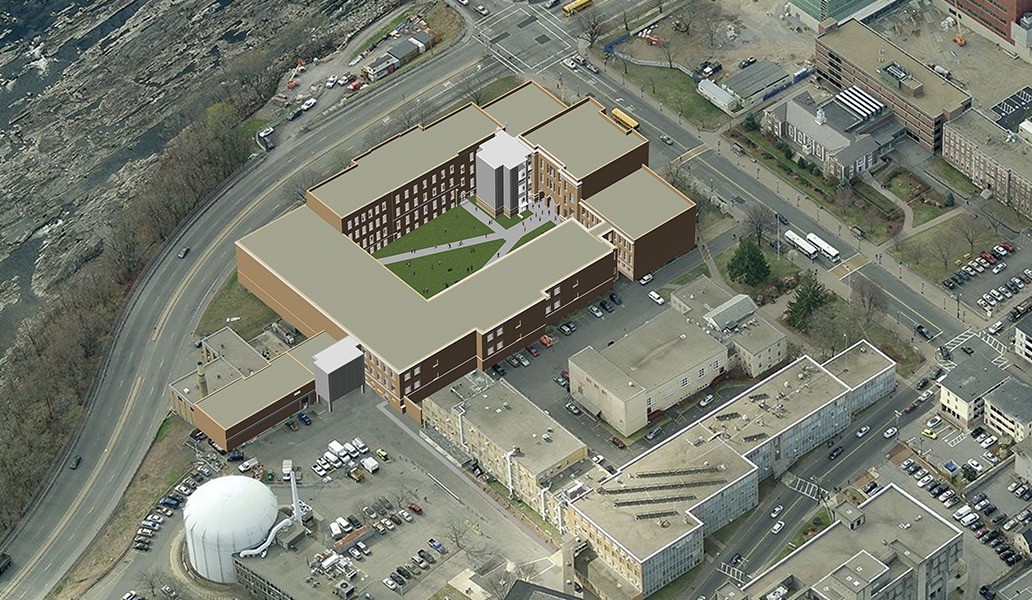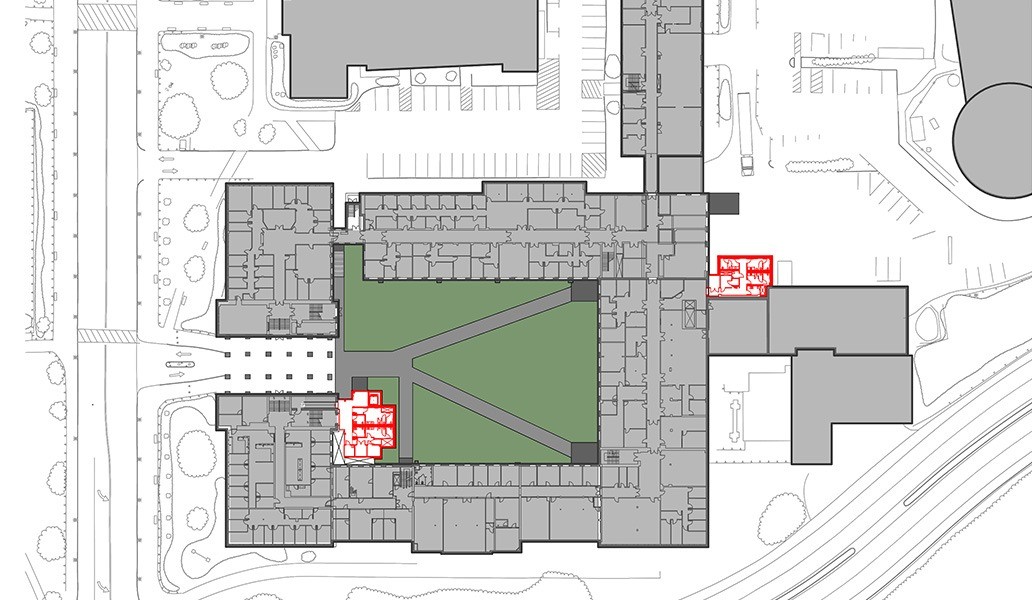 North Quad Infrastructure Renewal
UNIVERSITY OF MASSACHUSETTS, LOWELL
A highly technical project that provides linking circulation and infrastructure systems to upgrade four interconnected lab/classroom buildings (1905-1907) on UMass Lowell's North Campus. The project consists of the addition of two "pods" and associated renovations to the North Quad complex (which includes Kitson, Southwick, Pasteur, and Falmouth Halls) allowing for future mechanical, electrical, plumbing, fire protection and accessibility infrastructure improvements to the existing buildings. The pod additions are designed to enable future phases of departmental renovation projects throughout the complex.
The scope of work includes:
A new accessible entrance addition in the southeast corner of the courtyard abutting Southwick and Pasteur Halls. This four-story addition (Pod 1) contains an elevator, staff and student toilet rooms, and drinking fountains.
A new three-story addition (Pod 2) adjacent to Falmouth and Kitson Halls, and the Grounds Maintenance Garage yard, containing student toilet rooms and drinking fountains.
A new accessible entrance at the rear of Kitson Hall.
New emergency power for Kitson and Falmouth Halls (second primary electric room and generator).
New fire service and upgraded fire sprinkler infrastructure for the entire complex.
New fire alarm control panel (FACP) in Pod 2 and spare room/conduit for future expansion.
Upgraded fire resistance rating of common walls between Southwick and Kitson Halls, and between Pasteur and Falmouth Halls.
Improvements to the exit stairs at the Southwick/Pasteur and Kitson/Falmouth interfaces.
If you are interested in learning more about our campus assessment, infrastructure, and accessibility improvement projects, please contact Ned Collier, Education Studio Principal.
DATA
225,000 SF renovation assessment | 10,000 GSF additions