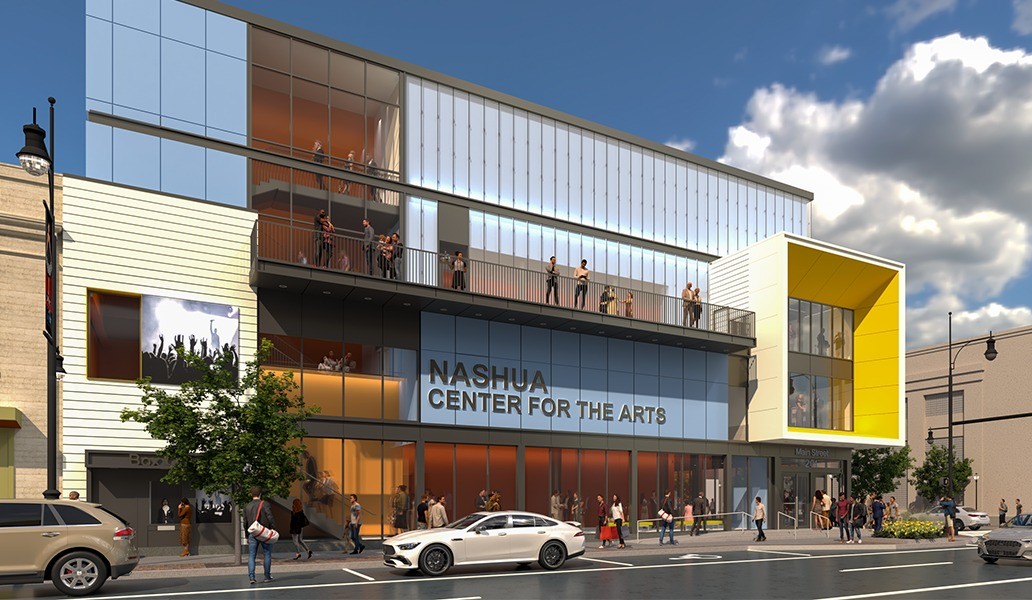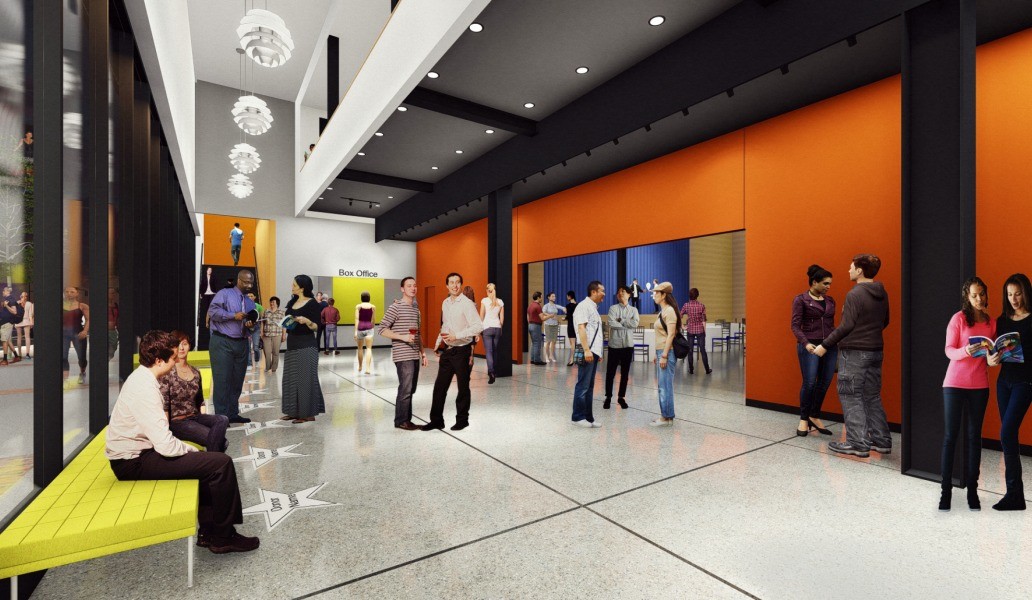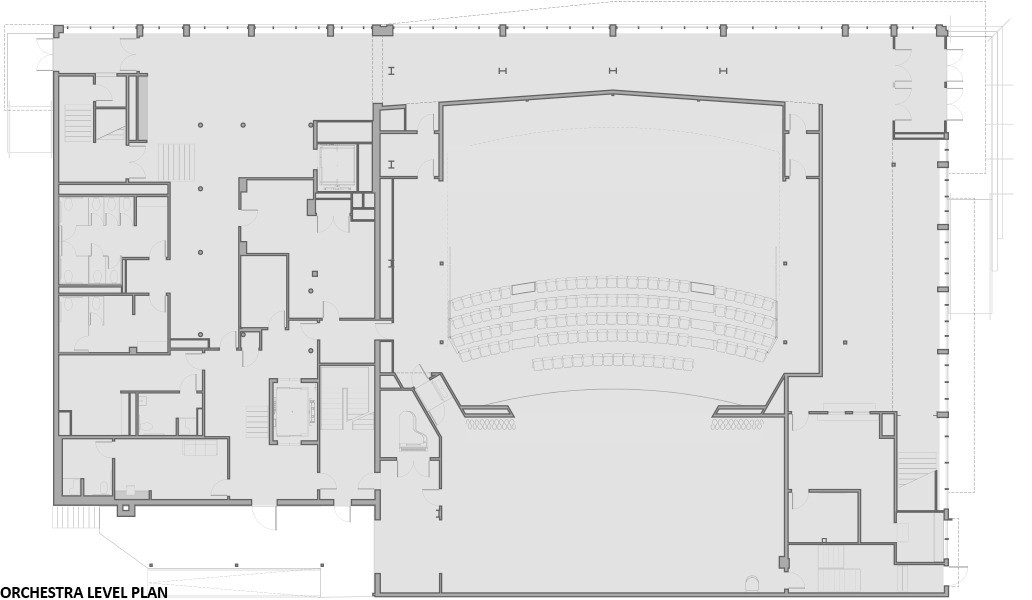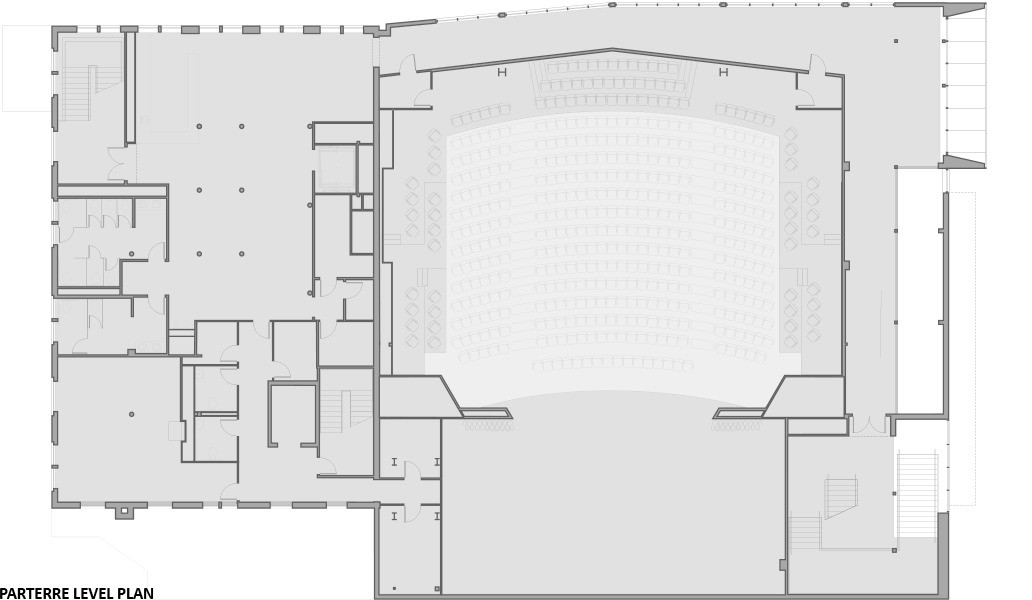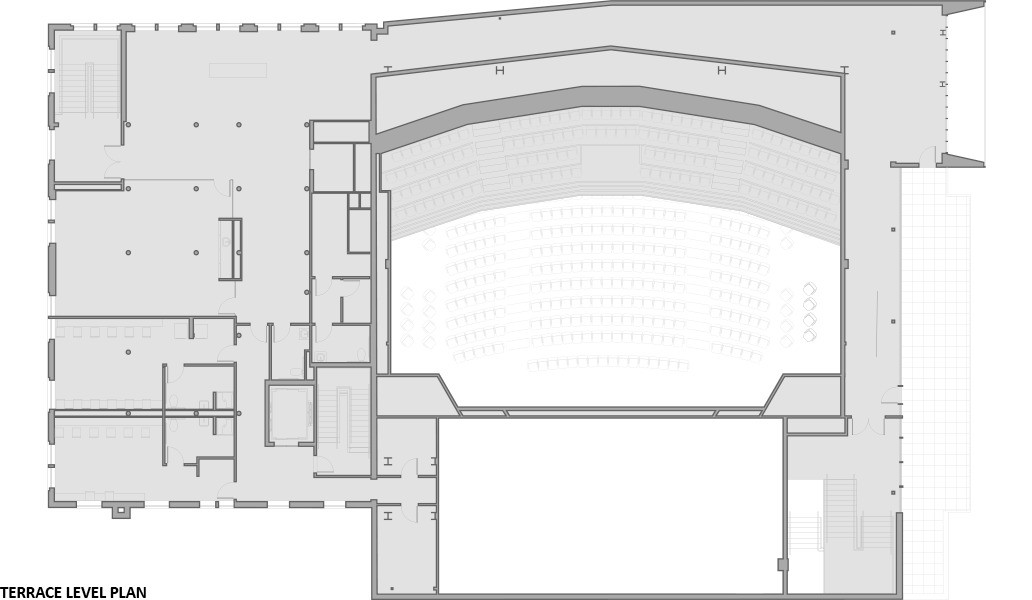 Performing Arts Center
NASHUA, NH
The City of Nashua is building a performing arts center to support local economic development. After considering several locations, the City chose a site for the proposed performing arts center in the heart of downtown Nashua. Located on the corner of Main Street and West Pearl Street, the dense urban site was occupied by two buildings. The first, a 1960's era 2-story + basement commercial store sharing a side party wall with a restaurant, and a rear party wall with a 1924 four-story apartment building. The apartment building was the second part of the site and its exterior is of architectural merit.
After a detailed assessment, the design team recommended retaining the apartment building and demolishing the commercial building down to its foundations. The foundations were kept for the economic benefit of retaining the existing streets. The audience chamber, stage, and front of house functions are constructed on the foundations of the commercial building. Additional lobby and back of house functions are housed in the apartment building. For economy and accessibility, the orchestra and balcony floors of the performance space are aligned with the apartment building floors.
The center provides a 753-seat flexible event space. The audience chamber orchestra level has a 430-seat telescopic seating system that retracts to create a flat floor general admissions venue for up to 1000 people or a banquet set up for 270 people. The center has two entrances, one on Main Street and the second on W. Pearl Street with a glass-walled concourse connecting them running along W. Pearl Street. This approach beneficially links a city parking garage to the center, while simultaneously activating the secondary commercial street. On Main Street, the lobby is viewed through large windows at street level and an outdoor terrace located at the third floor overlooks downtown. A large architectural oculus anchors the corner metaphorically putting the audience on stage.
Design Team:
OTJ Architects: Theater Design
Fisher Dachs Associates: Theater Planning and Equipment
Acentech: Audiovisual and Acoustic Design
Rist Frost Shumway: MEP/FP, Civil Engineering, and Lighting Design
Downtown Economic Development