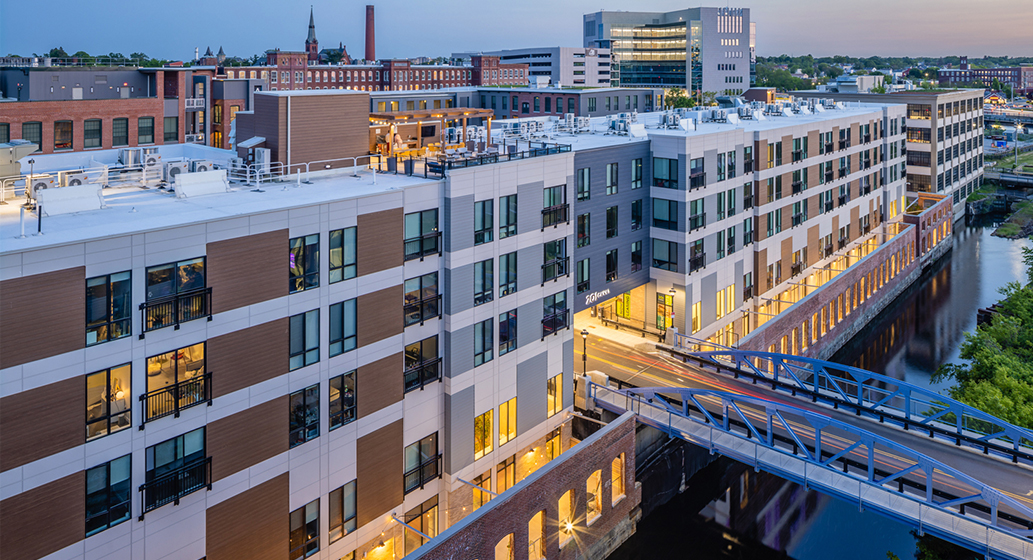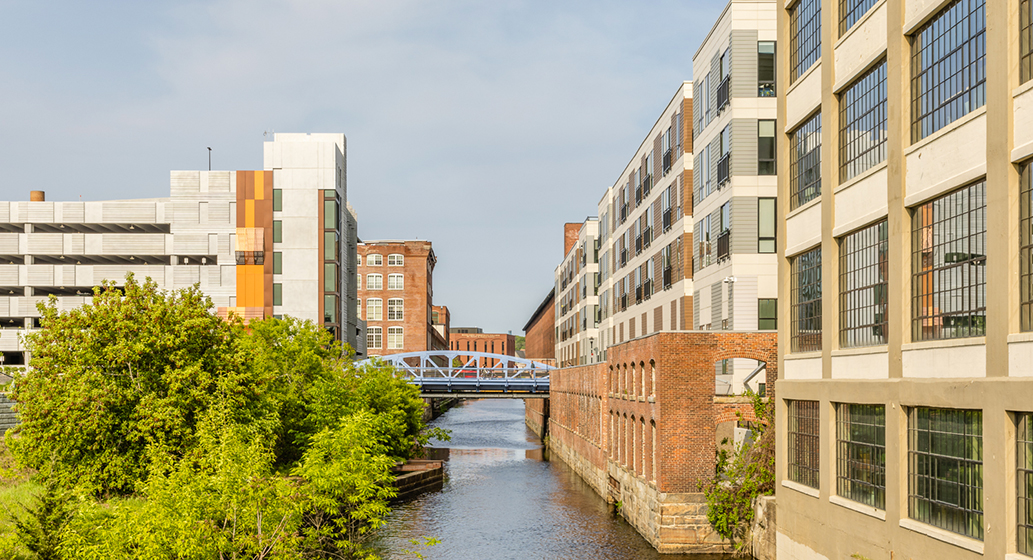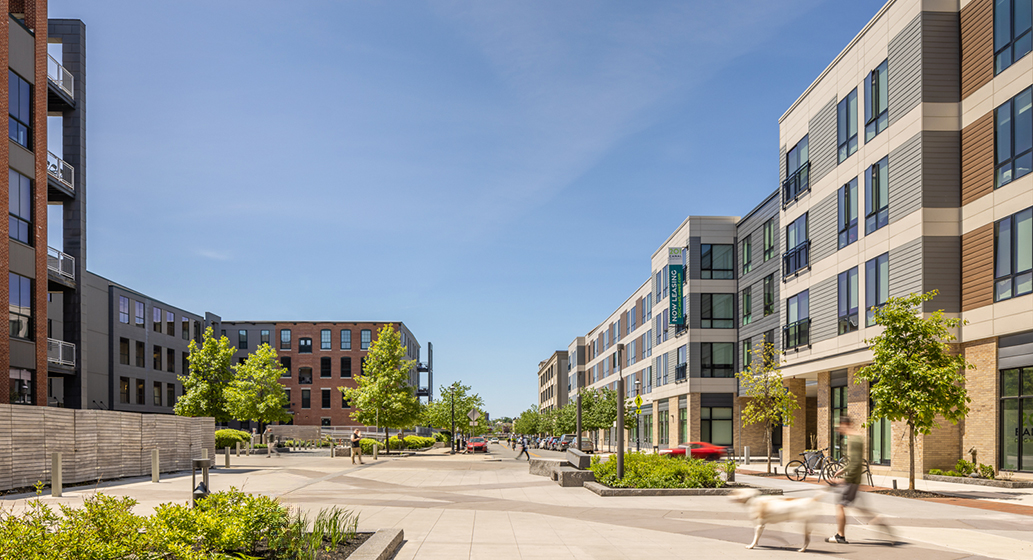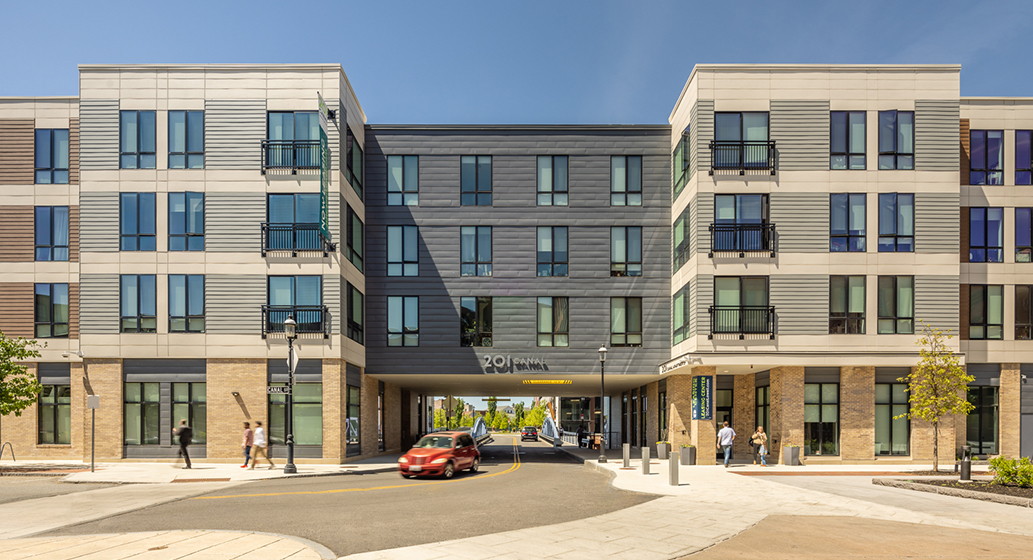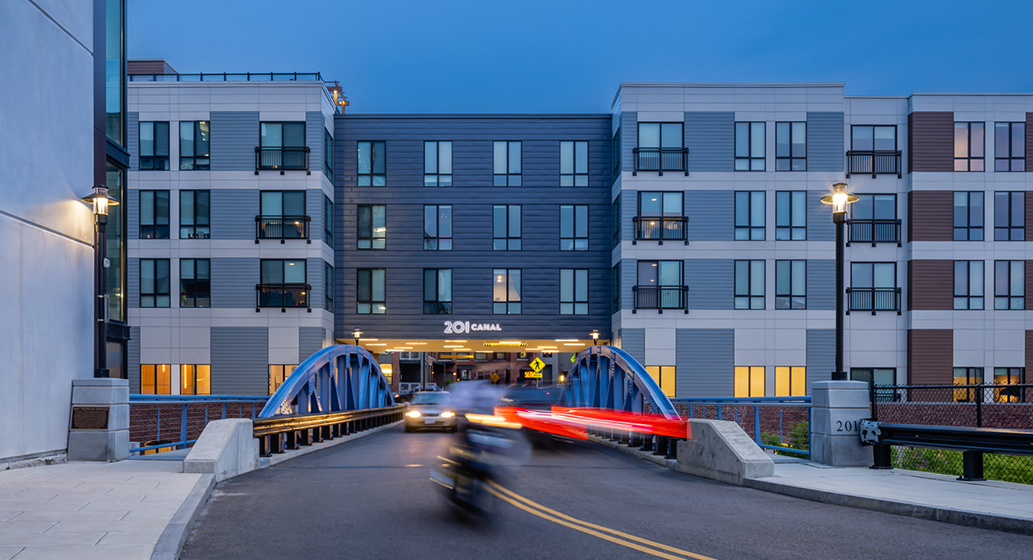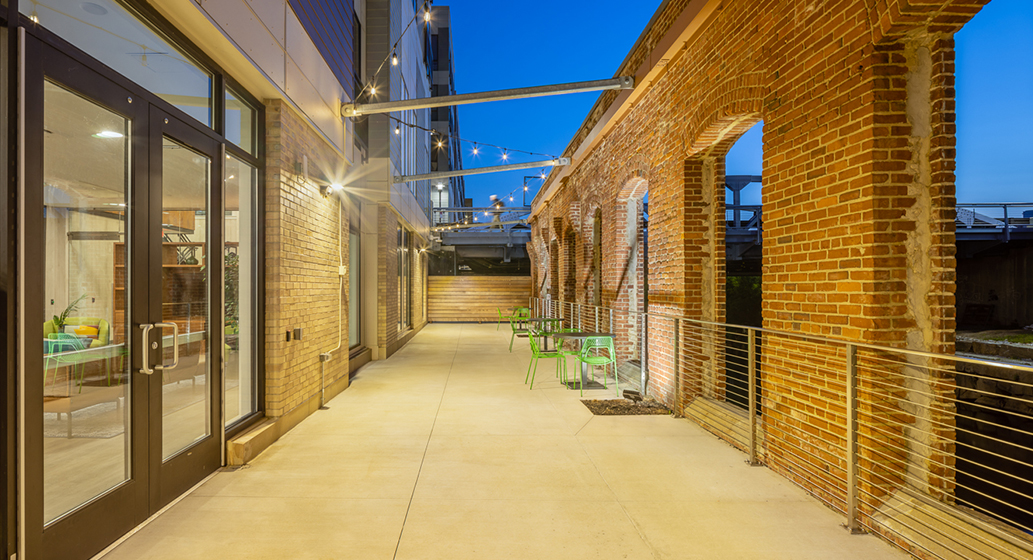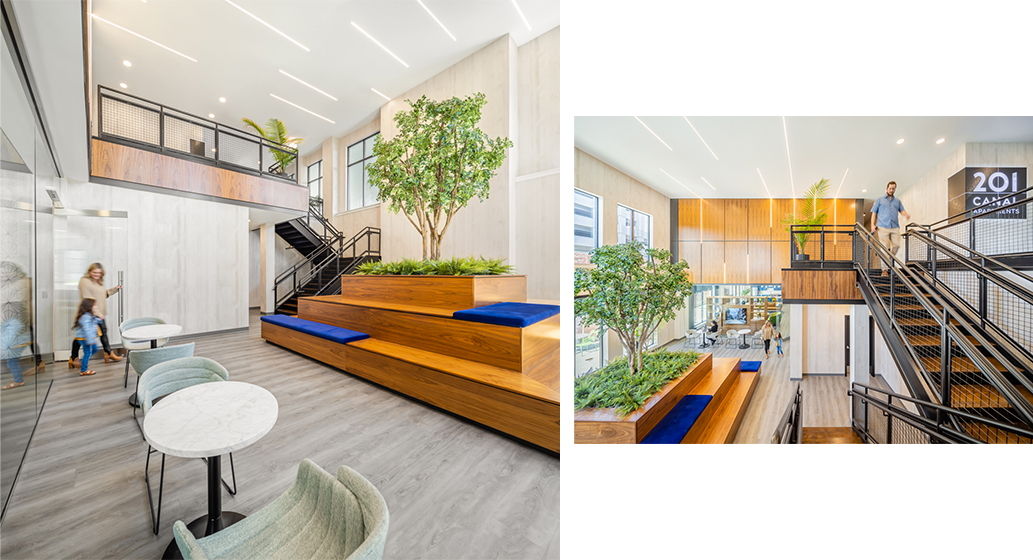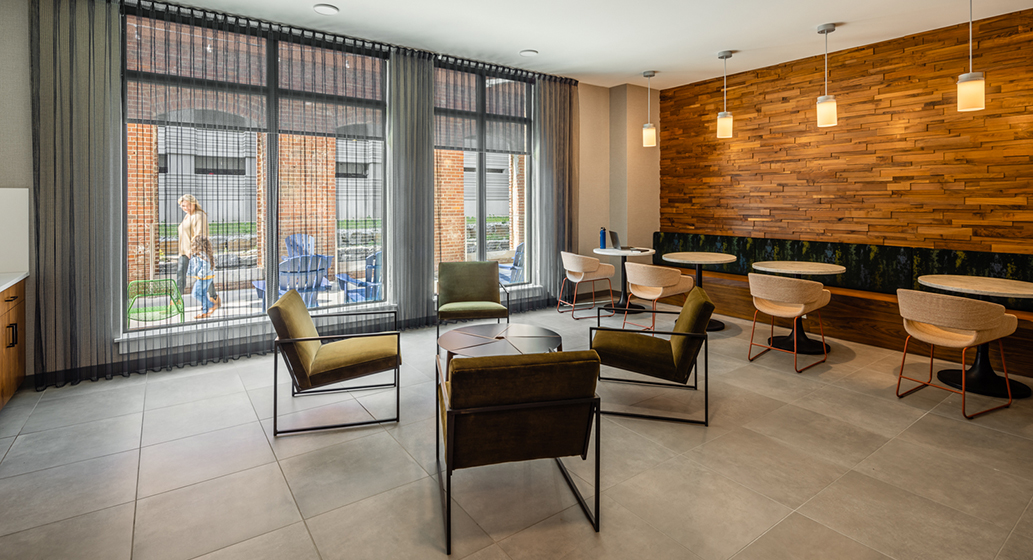 In the heart of the Hamilton Canal Innovation District in downtown Lowell, 201 Canal overlooks the Pawtucket Canal, transforming the historic mill peninsula into a new urban center that connects the transportation hub, Arts District, and residential and commercial markets. Recently completed, the mixed-use buildings set a contemporary backdrop to the historic remnant wall. 
Comprising ground level commercial space and 125 residential apartments, the two buildings are linked by a connecting bridge over a new roadway. Designed to complement the adjacent mill construction, exterior cladding includes fiber-cement siding on the upper floors and metal shingle at the connector.  
The shared landscape court seamlessly merges with the adjacent buildings' contemporary millyard while creating an open plaza and dog park. The new buildings overlook the waterway and provide a canal-access courtyard featuring the historic canal remnant wall, framing views at private patios. Residential amenities at canal level include a fitness room, peloton room, networking café, private and shared work rooms, and an open clubroom. 
DATA:
142,686 GSF
SUSTAINABILITY:
Enterprise Green Communities
EnergyStar
AWARDS:
Best Rental Community, PRISM Awards