BHA Amory Street Site Designation
ICON Architecture is delighted to be part of the new vision the BHA's Amory Street site integrating multiple focus points of our practice – LIVE, RENEW, SUSTAIN.  Located between Jackson Square and Stony Brook MBTA Orange line stations, on a vital connector alongside the train lines, the Boston Housing Authority-owned 125 Amory Street parcel offers an opportunity to revitalize this underutilized but well-situated site, and to build upon the nearby improvements underway at Jackson Square. The Amory Street Partners propose modernization of the existing building, as well as potential site reconfiguration to allow for additional mixed-income development.
BHA Announces Designation for Modernization of its Amory Street Development
 The Community Builders (TCB) and Partners will develop the Amory Street parcel and provide improvements to BHA's Amory Street elderly/disabled development on site.
Boston, Monday November 16, 2015 — The Boston Housing Authority has awarded Community Builders, Jamaica Plain Neighborhood Development Corporation, and Urban Edge the developers, the designation for its Amory Street Development. Amory Street is an elderly/disabled public housing development in Jamaica Plain.  The three accomplished non-profit and local developers have joined together to create the Amory Partners, a joint venture, led by The Community Builders group. The Partners recently completed the $250 million redevelopment of Jackson Square a few blocks away from the BHA's Amory Street property.
"In order to create economic growth and stronger neighborhoods for our residents, we must support public-private partnerships in our community," said Mayor Walsh. "The Amory Street partnership is yet another example of this type of work resulting in positive outcomes for our elderly residents in Boston."
The Community Builders (TCB) and Jamaica Plain NDC, and Urban Edge will serve as co-developers and owners for this venture and TCB will serve as property manager. TCB has a 50-year history of project development with an outstanding track record in the city of Boston.  Their work in Boston includes the delivery of 1,430 units of affordable and mixed housing in the past five years.
Some of the key features and determining factors for the selection of this proposal include: preservation of the existing public housing units and generation of up to $3 million in cross-subsidy from new mixed-income units. This will make way for a more comprehensive rehabilitation of the existing 215-unit Amory Street building. A second component is the new connection to the surrounding neighborhood,which is to create a more integrated development. The final design will include a total of 509 units, of which 185 will be market rate and 324 will be workforce/affordable.
To the greatest extent possible, the aim is to schedule renovation work so that residents will only need to vacate their apartments on a daily basis, during construction hours-in other words, returning to their apartments at the end of the work day-and then only for a limited number of days. Special dwelling units would be set aside to accommodate households during these work hours. The construction crews would need to return each apartment to a livable condition (e.g., working water, stove) at the end of each workday.
In the event that daytime relocation will not suffice, the BHA will need to resort to temporary on-site relocation. Special "hotel units" will be designated at the property into which households may move for a limited number of days while work is completed in their apartments. That would be for as short a number of days as possible.
In addition to adding new units on vacant land at Amory, the BHA hopes to provide occupied-unit rehabilitation to improve the existing Amory Street apartments. Prior to issuing the Amory Street RFP, BHA issued a Request for Qualifications (RFQ) in November, 2014 asking the non-profit and for-profit development community for ideas about how to preserve public housing units with decreased reliance on federal public housing subsidy, which has been shrinking for many years.  There is a copy of the RFQ and more information on the BHA's funding situation in our Five-Year Plan on the BHA's website.
"When this is all said and done; our commitment to the residents that we serve remains consistent; to provide the best possible livable, affordable housing that also creates access and opportunity for all, and we believe that this proposal speaks to those commitments," Bill McGonagle stated. "We look forward to this process and the work ahead with TCB and the residents of Amory Street."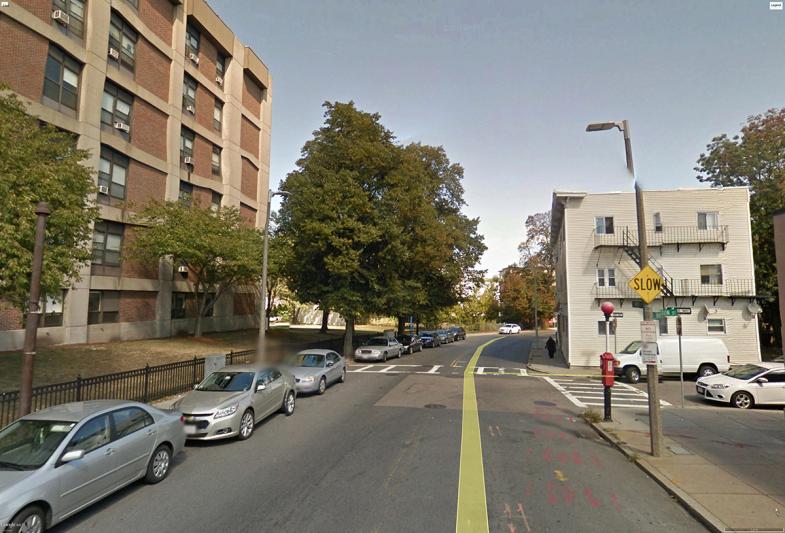 Back to Blog