ICON Designed Library Featured in Triangle Magazine
For the past year, ICON has been working with Springfield College to redesign its campus library on Alden Street in Springfield, MA. Just recently, the project was featured in the college's magazine publication titled Triangle. The current structure, known as the Babson Library, originally opened its doors to students in 1971. Needless to say, technology has changed quite a bit in the last 45 years, resulting in a vital need for a more modern facility. Springfield College's tradition of evolving with the needs of its students played a major factor when they started thinking about upgrading the library. Since ICON's Education Studio excels at transforming existing spaces into 21st century, state-of-the-art learning facilities, it was a perfect match for us to design the college's new "Learning Commons". There is a lot of buzz surrounding the renovation, which will soon become tangible as work is set to begin this month. In the Triangle article, President Mary-Beth Cooper goes on to say, "Our Learning Commons will become, as our academic programming is now, a focal point of this campus for our students and faculty." ICON is pleased to work on such a prized focal point of the college's campus, which will be an inspiring space where students will be able to study, collaborate, and create ideas. The Learning Commons is set to open next summer, just in time for the 2017-2018 academic school year. We will be providing you with numerous updates until then, and are eager to see the project come to fruition.
Check out the Triangle Magazine Article to learn more about the excitement!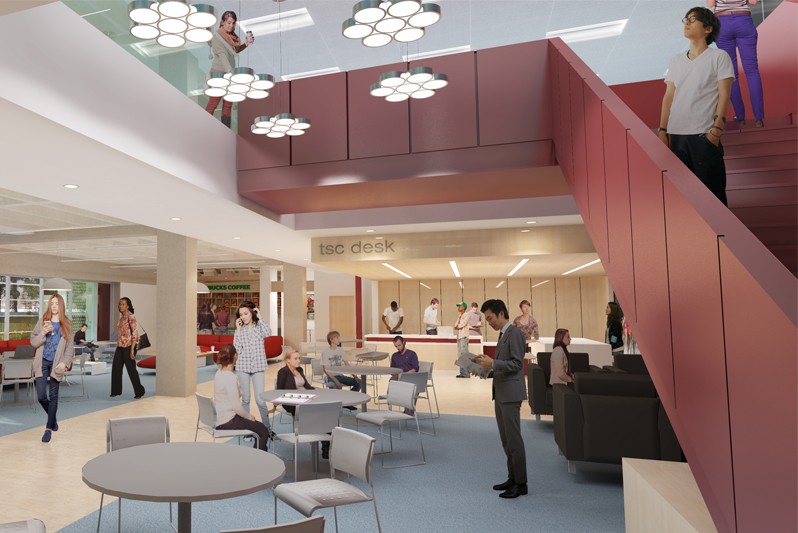 Back to Blog