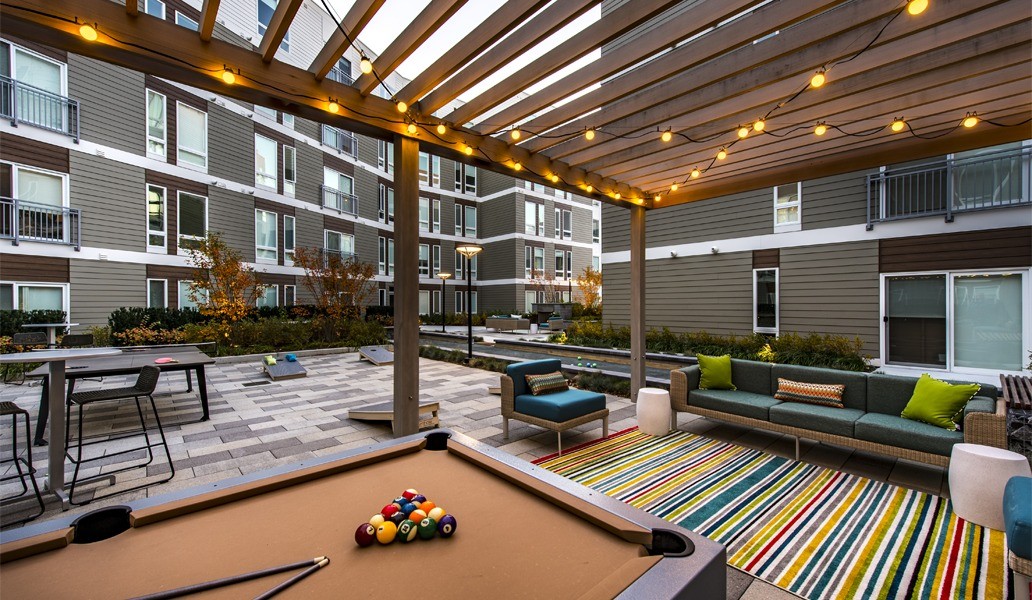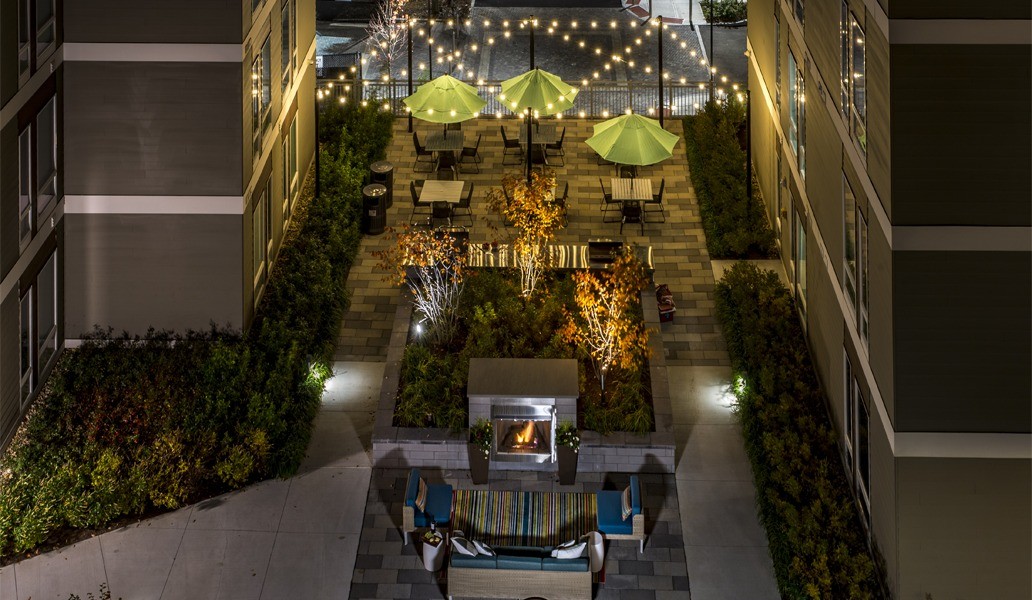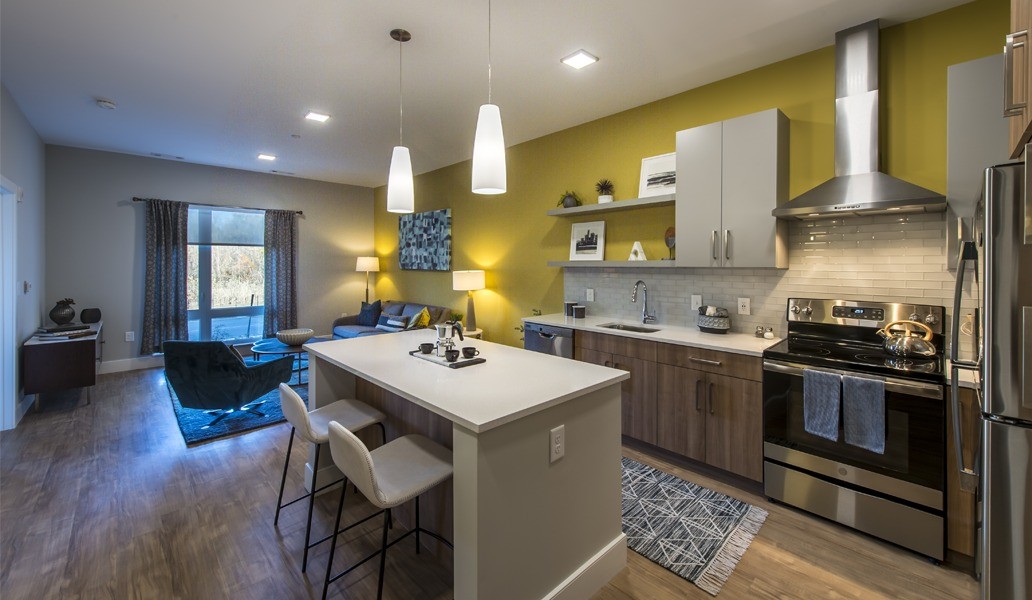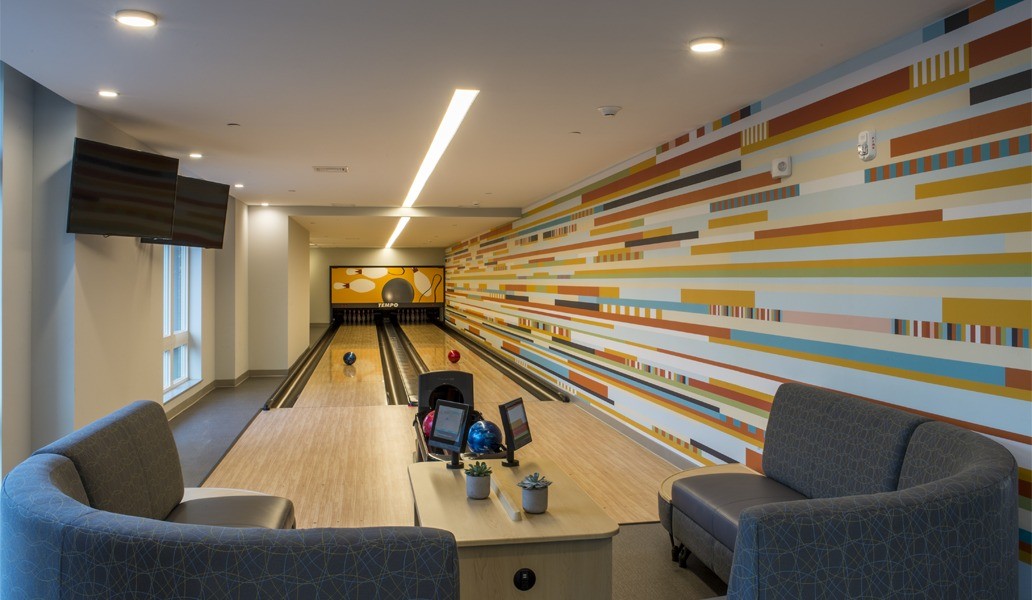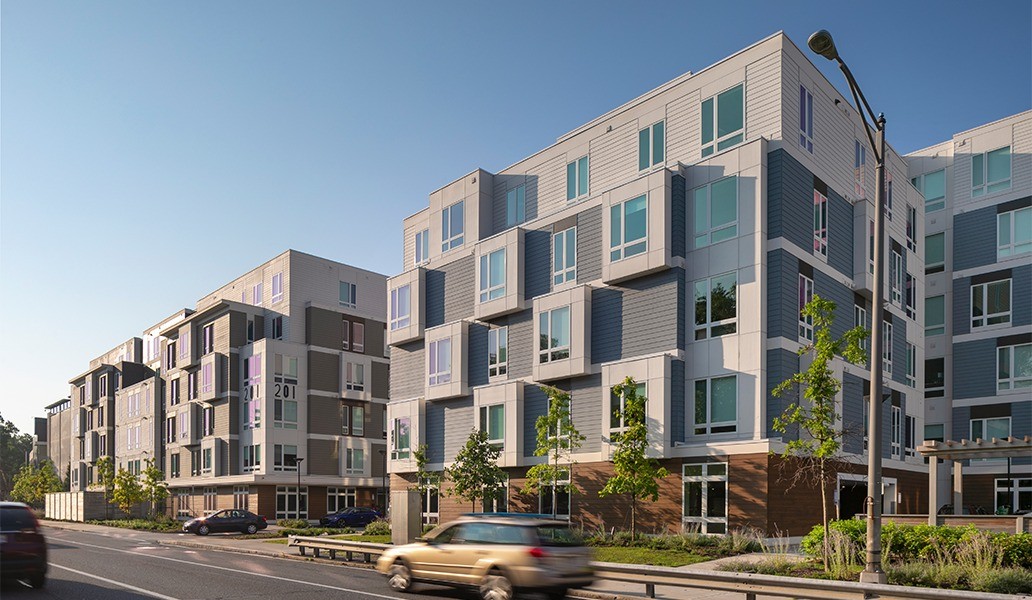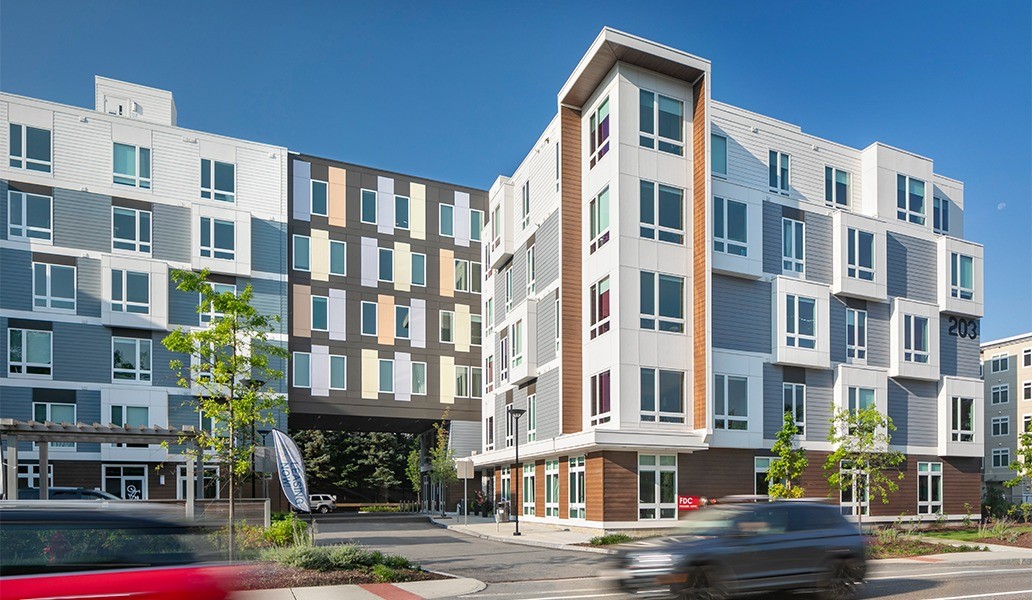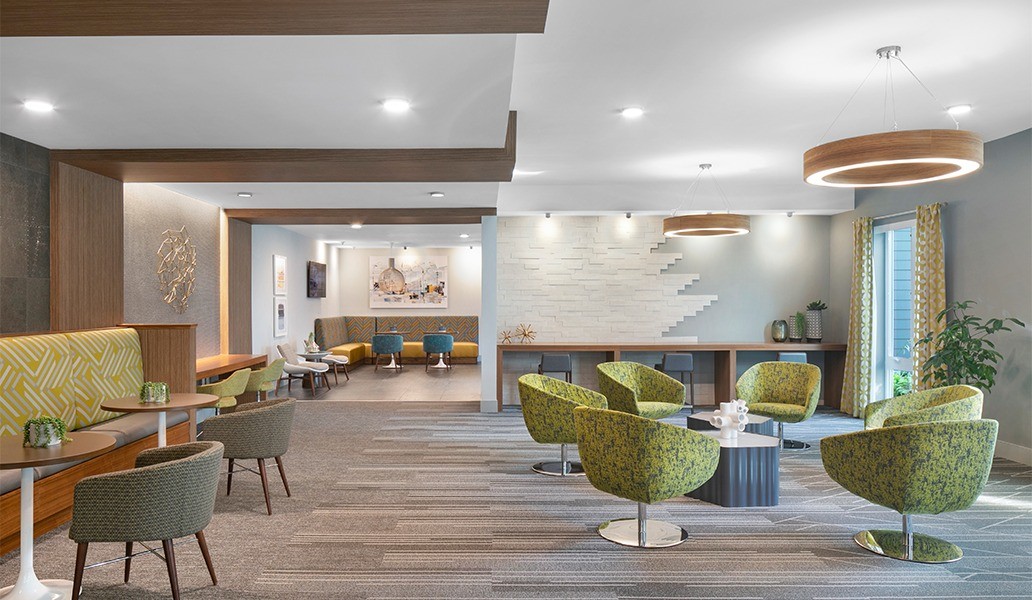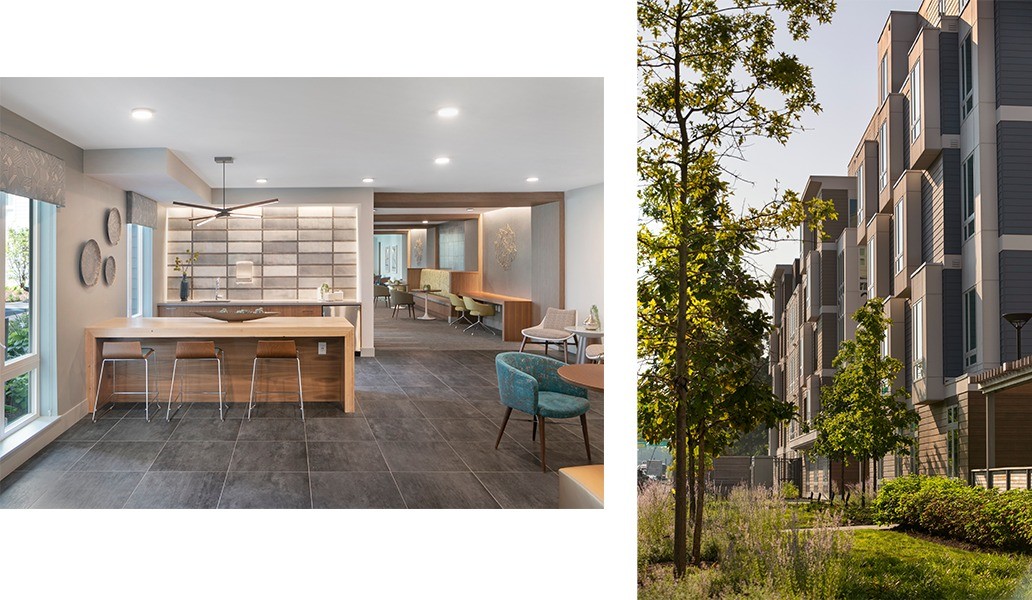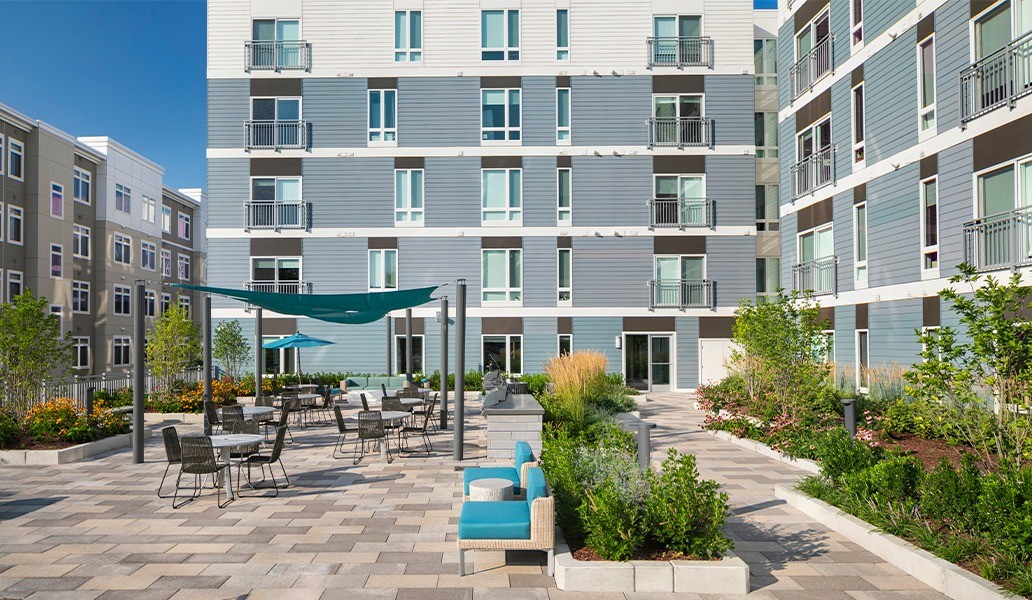 The two-building Tempo complex of 320 luxury apartments is uniquely situated along Cambridge's Route 2, while capturing pastoral views of the 120-acre Alewife Brook Reservation beyond. Broad front façades offer varied massing, highlighted with a series of gridded bays to evoke a traditional Cambridge building scale. Long building wings extending to the north envelop a series of courtyards that look out into the wetlands. A new pedestrian bridge, built as part of the project, connects residents to wooded hiking trails that lead directly to the MBTA Redline Alewife Station, befitting this TOD location.
In tribute to the popular Lanes & Games bowling alley that formerly occupied the site, the building features a two-lane bowling alley and 8,000+ SF of amenities. Fitness enthusiasts can enjoy the state-of-the-art fitness center with on-demand classes or take advantage of the serene yoga space. A large community kitchen, lounge, and game room offer endless entertainment options. Relax by the fireplace, or try your skills at tabletop shuffleboard, the pool table, oversized board games, or video games. For those working from home, quiet areas such as the reading room and work room provide a chance to work outside of the apartment.
Three separate beautifully landscaped outdoor courtyards are available to residents. Gas fire pits, grills, and seating are provided for groups or more intimate gatherings. An outdoor fitness area, pool table, ping pong, and bocce court offer some great options for getting fresh air. Overlooking the marsh, the pool offers a peaceful location to go for a swim or read a book in its comfortable lounge spaces.
Designed to meet LEED Silver Certification, residents are provided with comfortable energy efficient homes, superior indoor air quality, and sustainable high-end finishes. Looking to combat the impacts of future rising sea levels, Tempo provides a flood storage system below both buildings, one of the first projects in the Boston area to make such provisions and allowing residents to shelter in place if necessary. Environmentally friendly site considerations include native plantings and use of permeable surfaces, as well as tightly controlled onsite drainage and filtration so as not to impact the adjacent wetlands.