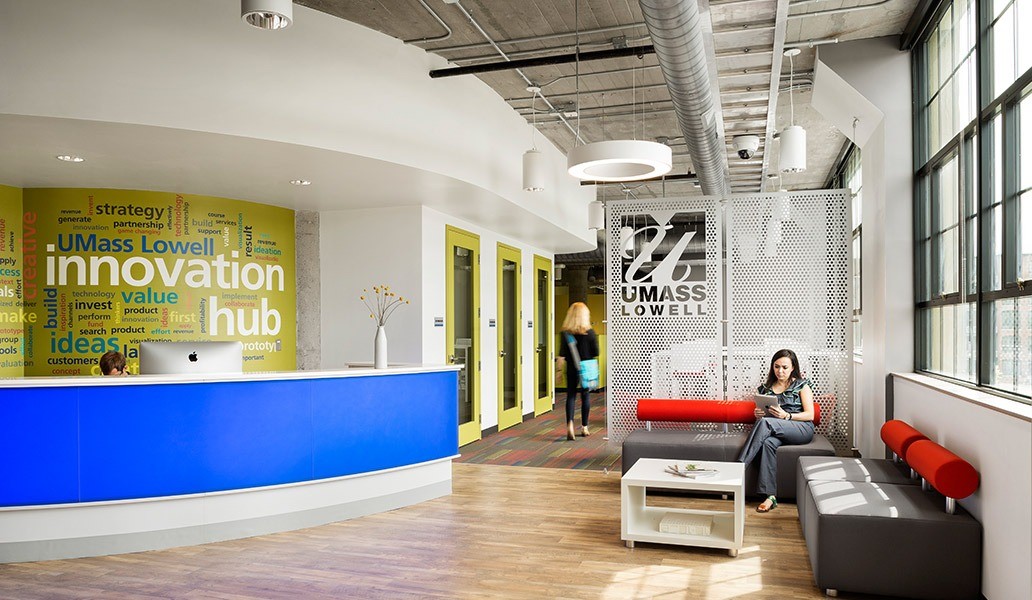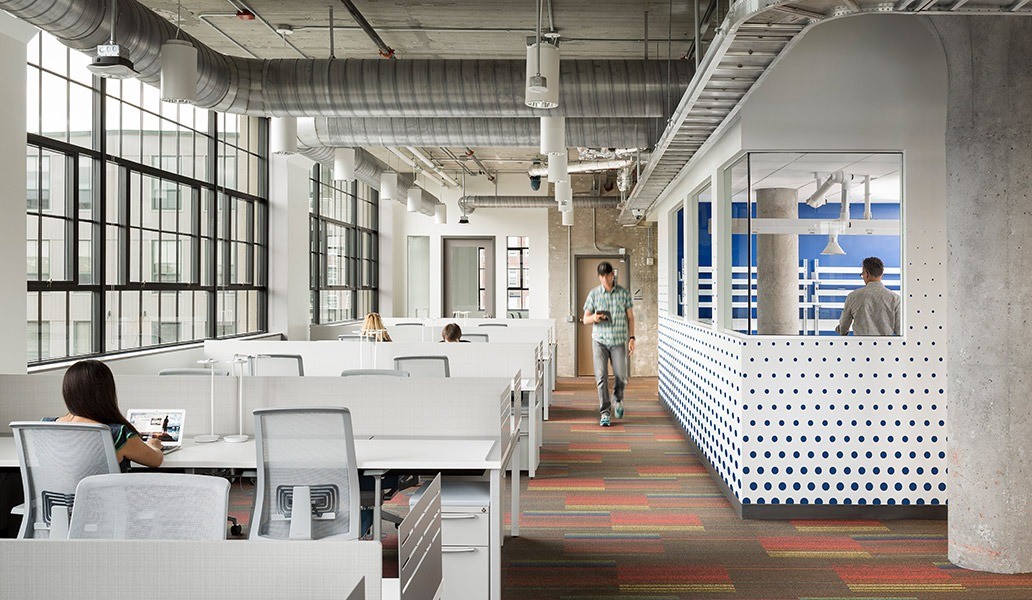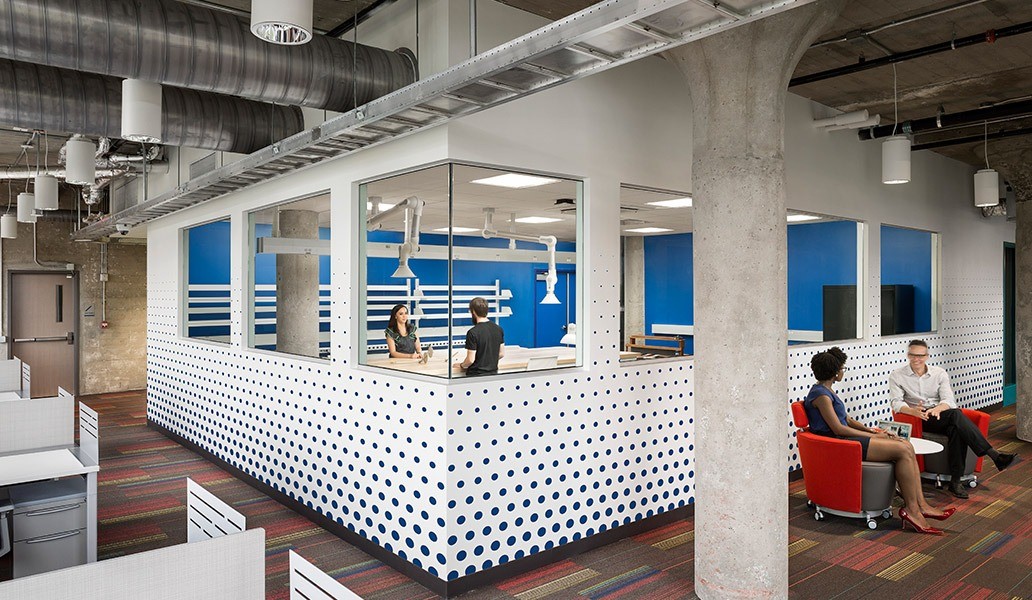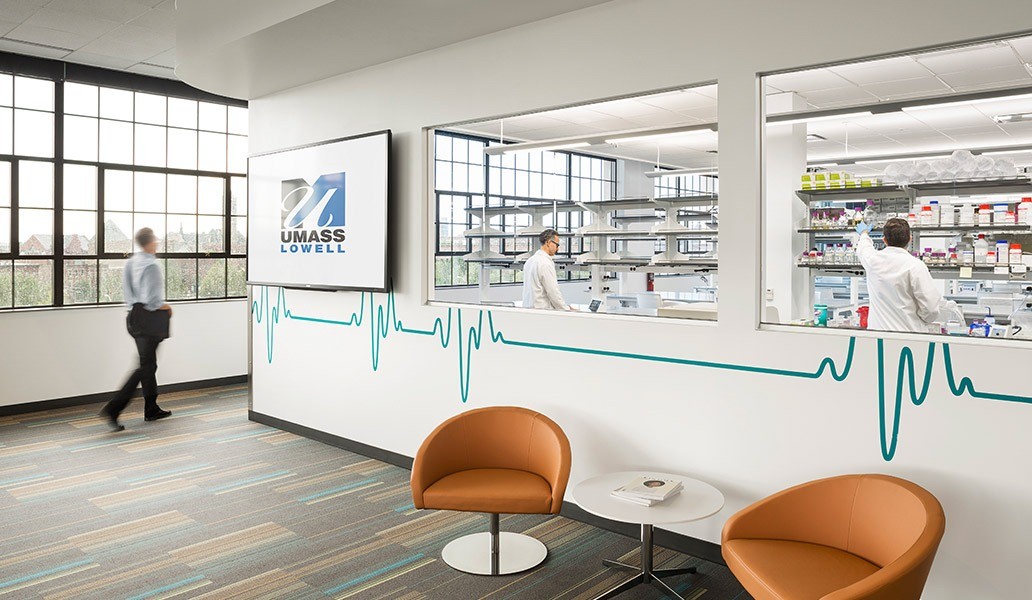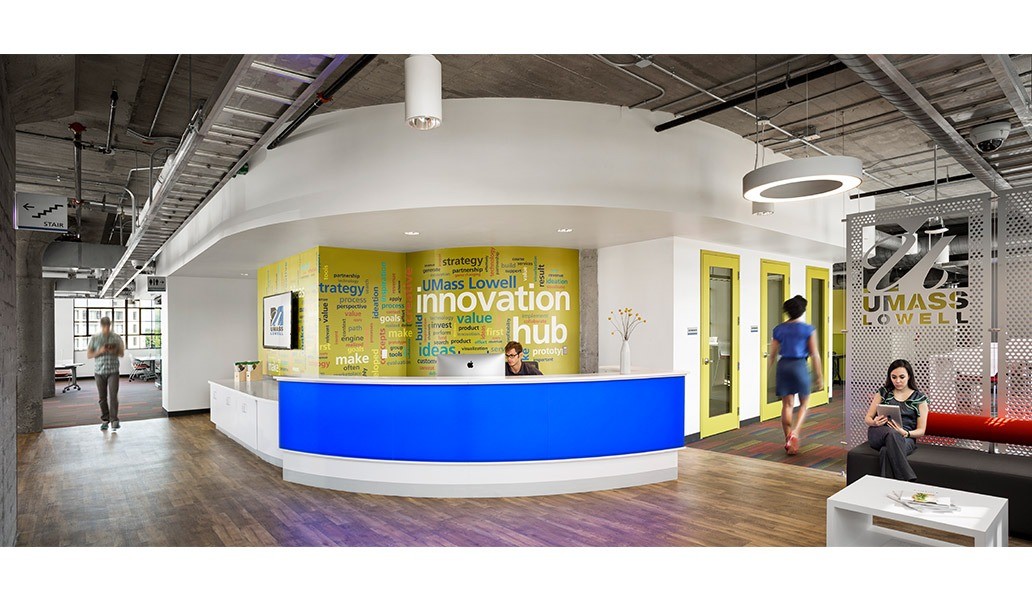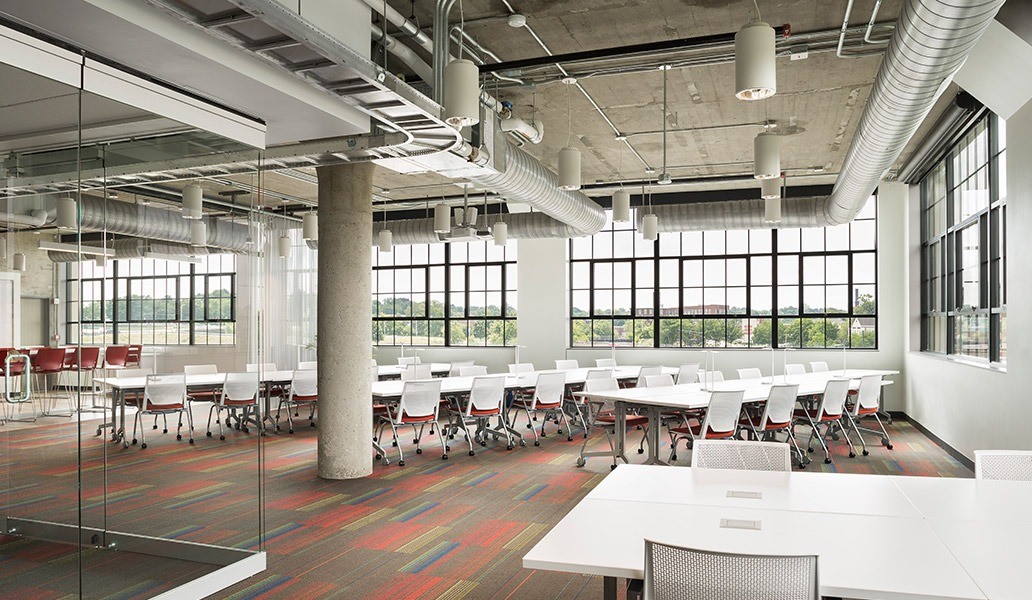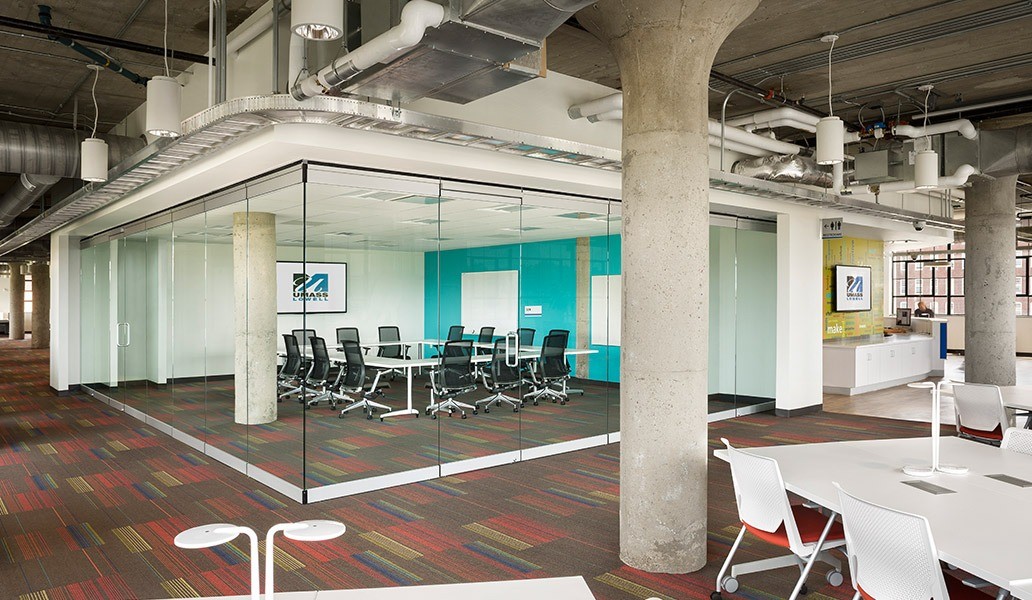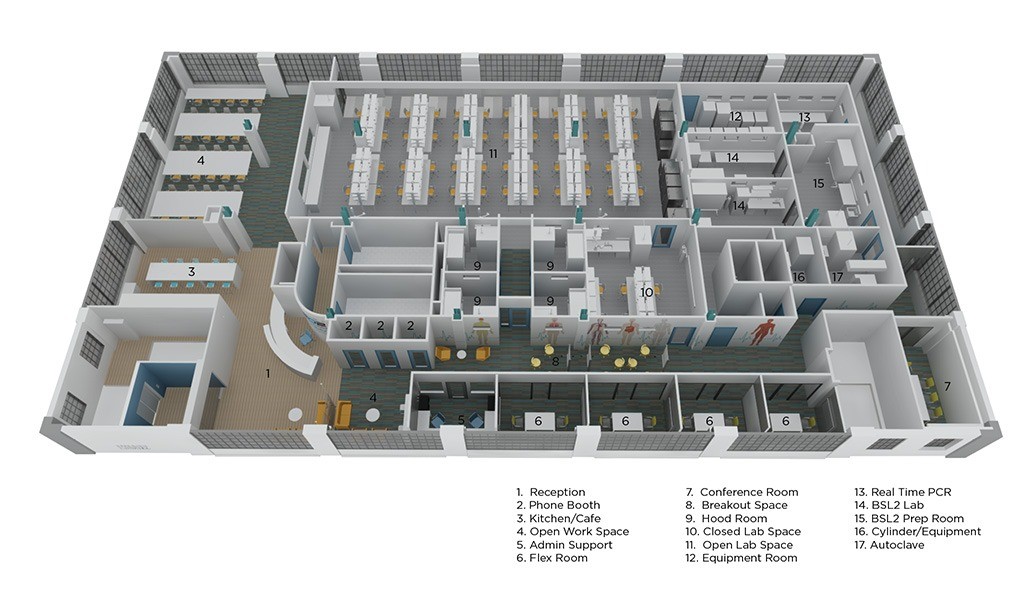 UML 110 Canal
UNIVERSITY OF MASSACHUSETTS, LOWELL
110 Canal Street is an existing five-story 1930s industrial building that underwent an extensive shell and core renovation in recent years. Construction consists of a cast-in-place concrete frame with new historically accurate thermally broken metal windows and a modern utility infrastructure.
Innovation Hub + M2D2 Labs: Floors 3 + 4 of the 110 Canal building. The project consists of flexible, co-working spaces for start-up companies, a maker space, collaborative work areas, an open research lab and a bio-safety level 2 biomedical lab suite.
Fabrics Discovery Center: Floors 1 + 2 of the 110 Canal building. A unique advanced manufacturing, testing, and gateway innovation facility serving the needs of organizations in Massachusetts and the region to rapidly transform textile product concepts into functional prototypes.
NERVE Center: The New England Robotics Validation and Experimentation (NERVE) Center, is a dedicated research, testing, and training facility.
DATA
11,000 GSF per program area (total 50,000 GSF)
AWARDS
Outstanding Design, American School & University
Citation of Design Excellence, Learning by Design