UML Fabric Discovery Center Receives Major State Grant
The University of Massachusetts Lowell and ICON Architecture are teaming up once again. This time, ICON is designing a state-of-the-art Fabric Discovery Center on the first two floors of the Freudenberg building. ICON has already completed the renovation of the core and shell of the building, along with the top two floors which hold the UML Innovation Hub + M2D2 labs.
To kick-off the news of the $11.3M grant from the state of Massachusetts, an official announcement by Governor Charlie Baker was made Wednesday at the site. This project, which is slated to open later in the year, will focus on creating fabrics that incorporate all forms of technology. In regards to the City of Lowell, the Governor was quoted as saying that this project "is a perfect example of honoring the past".
To learn more about the UML Fabric Discovery Center, click here.
Also, check out more about the new project in the following publications: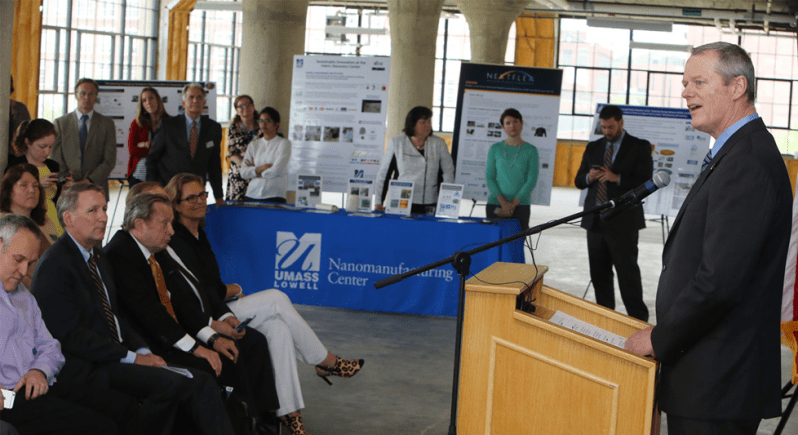 Back to Blog