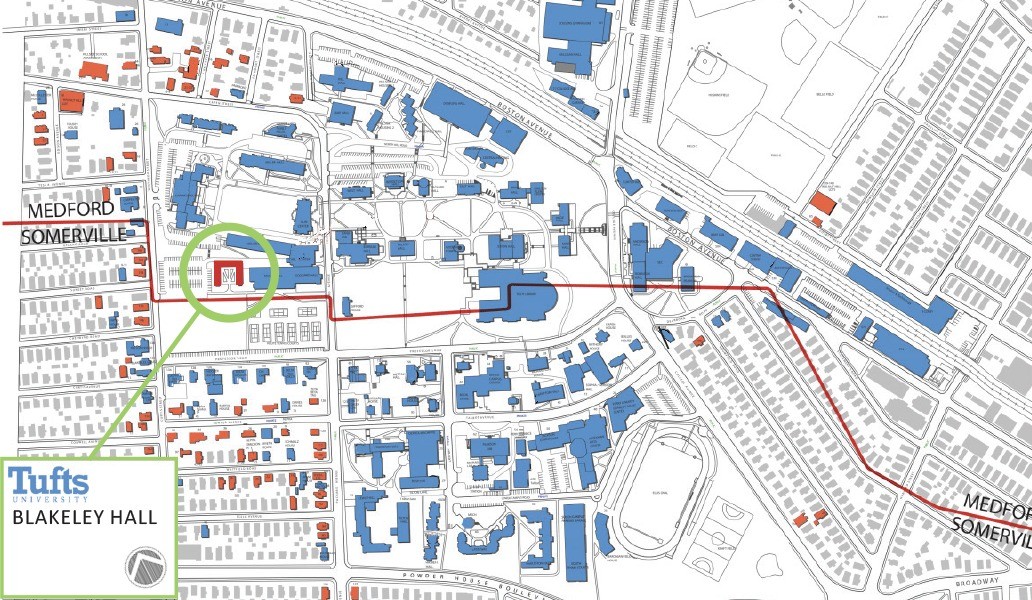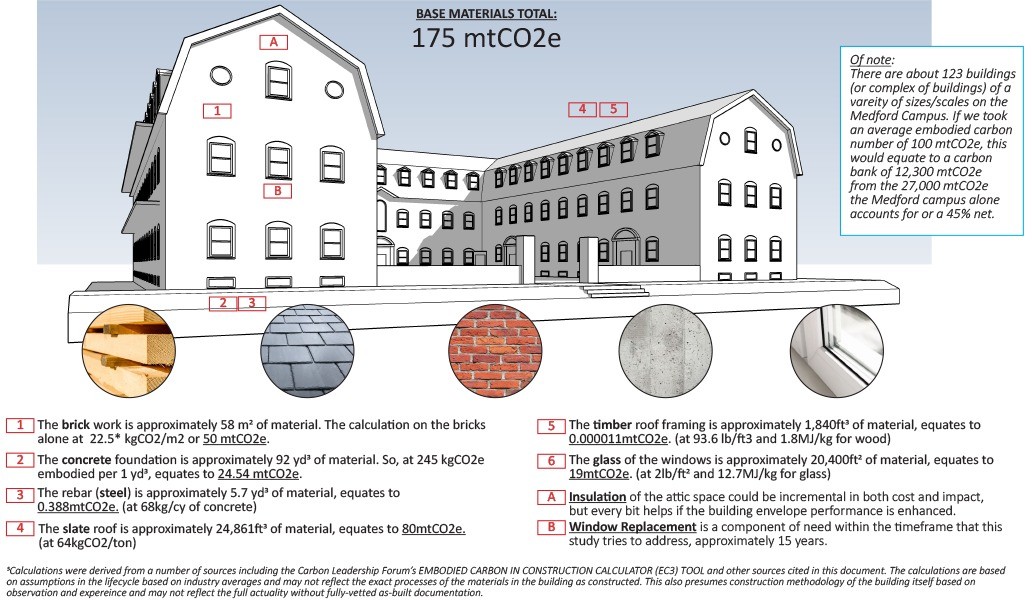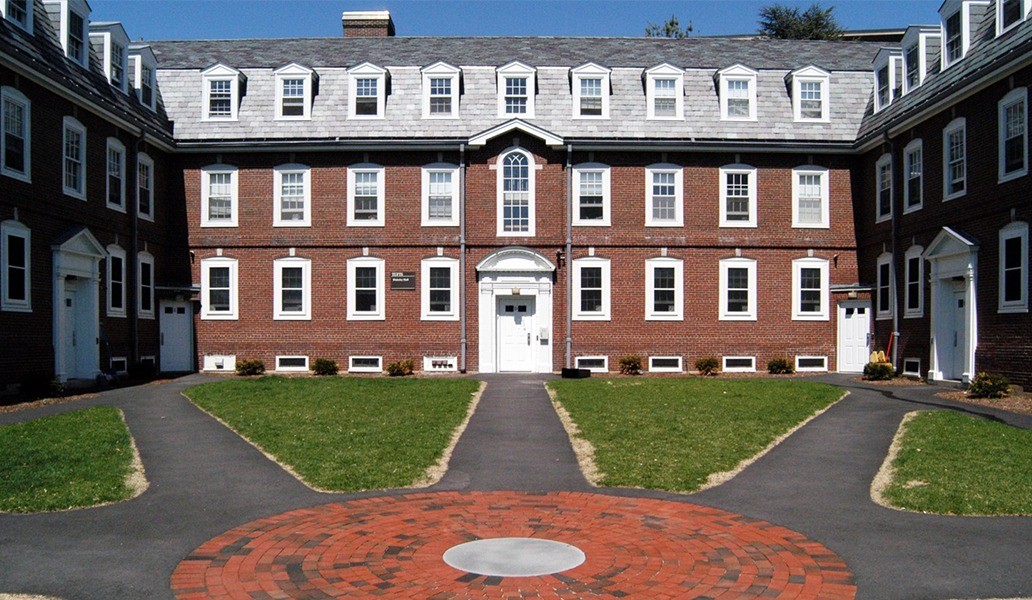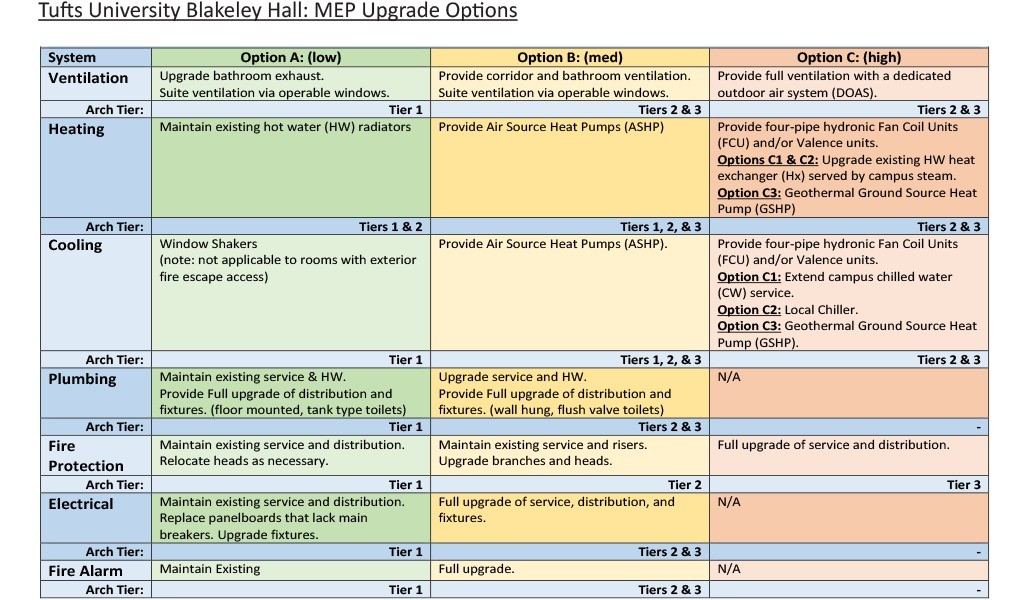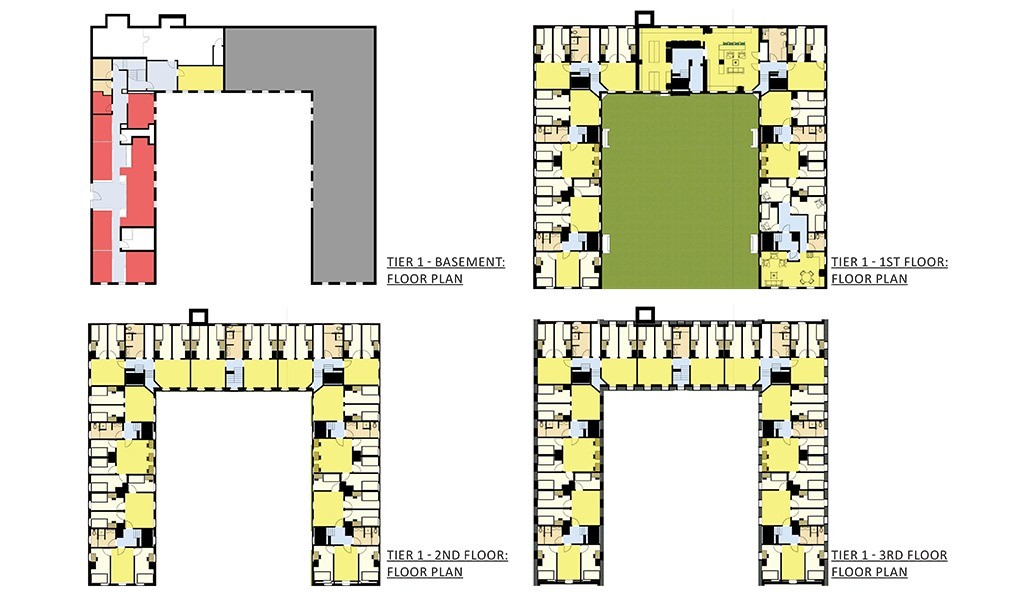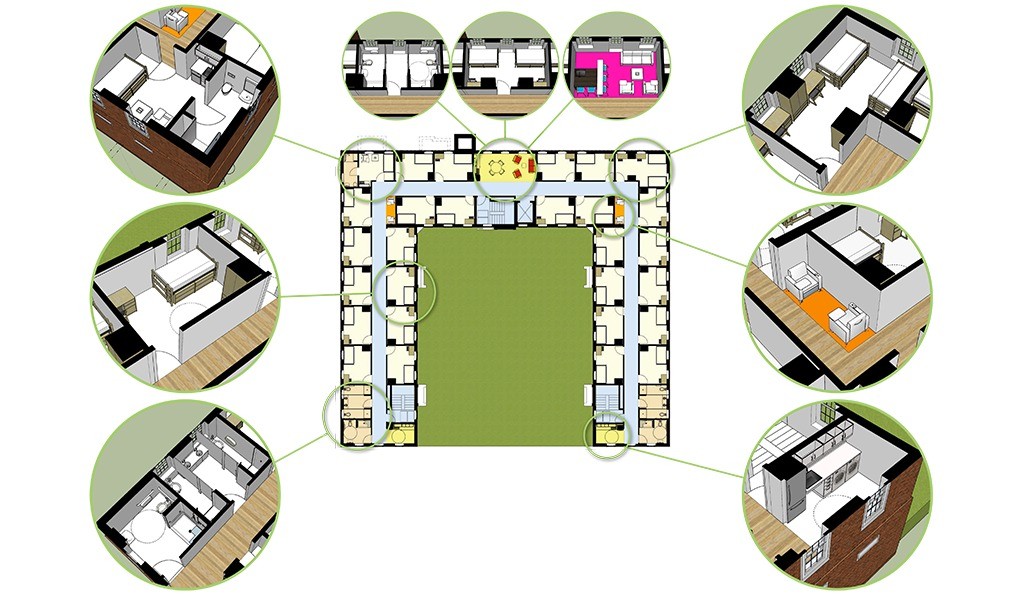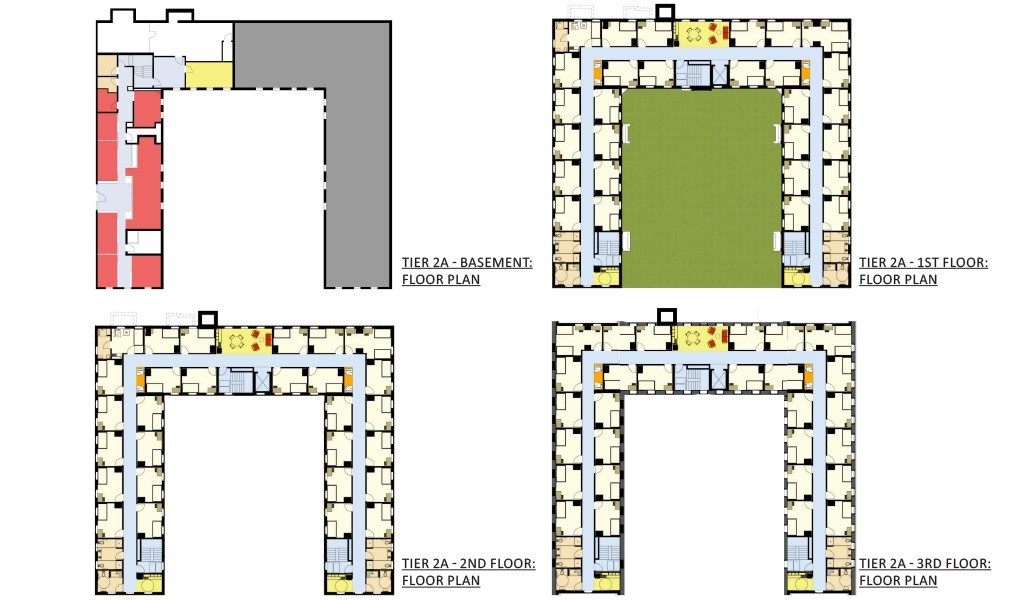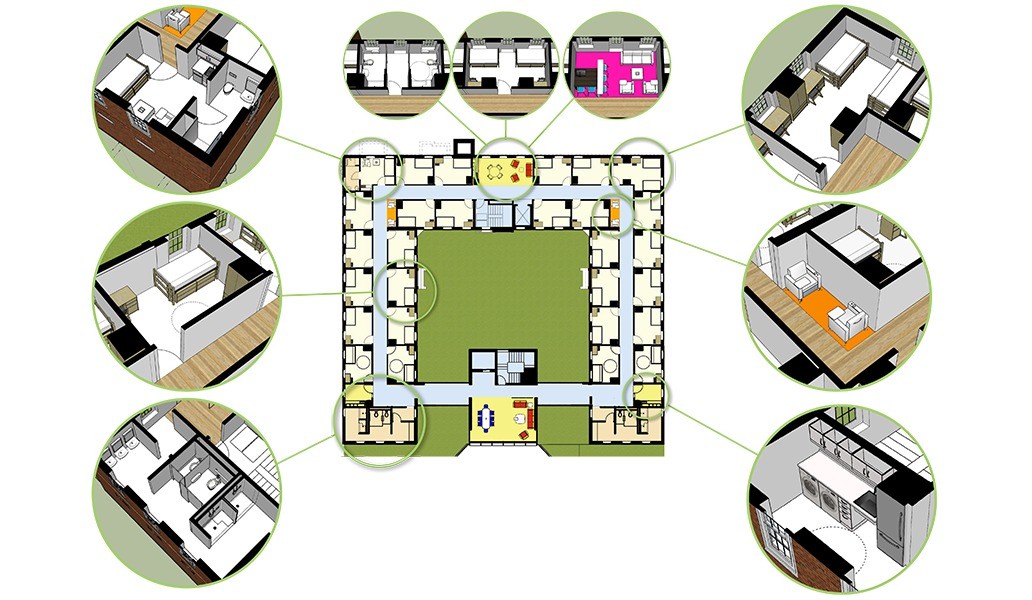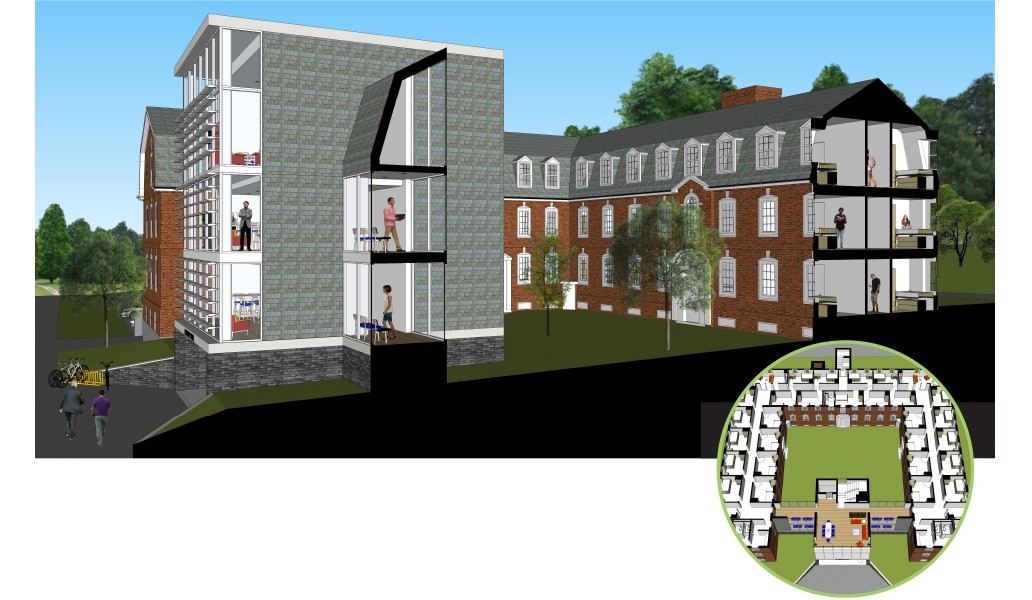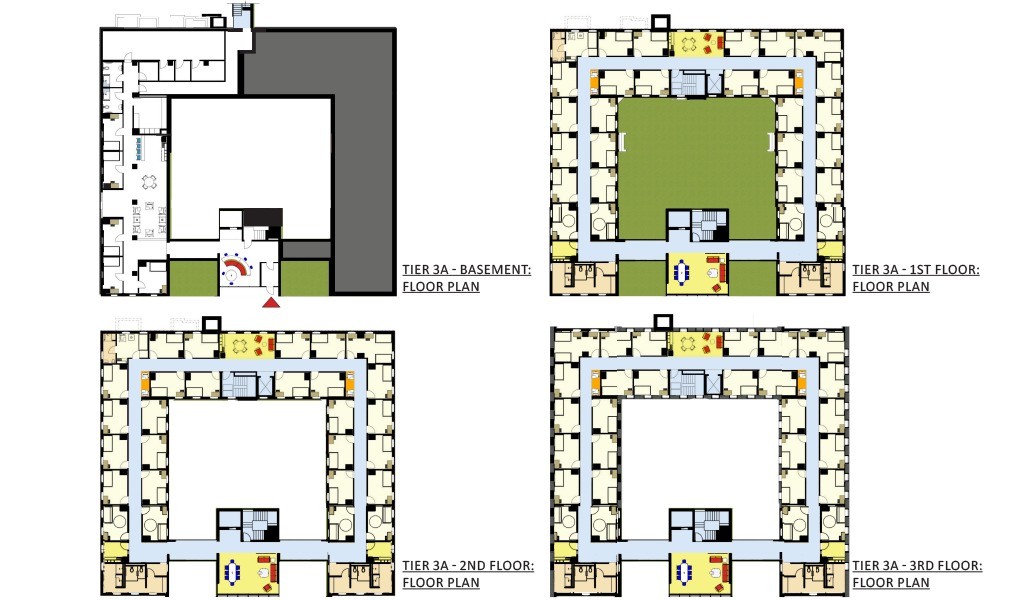 Blakeley Hall Renovation
TUFTS UNIVERSITY
Blakeley Hall was built in 1926 in a Georgian architectural style and is organized in three wings around a courtyard housing 84 students. It is the Fletcher School's co-educational dormitory for single students or married students attending school without their spouse and children. The dorm also provides housing for the School's Executive Education program. The Feasibility Study included a comprehensive existing building assessment and recommendations for three alternative tiers of renovation. The report addresses deferred maintenance, code compliance, improved functionality, aesthetics, and indoor environmental quality, as well as paths for achieving a sustainable and operationally efficient residence hall consistent with the University's campus carbon goals.
Tier 1 minimizes major interventions while enhancing the student spaces. The suites are slightly reconfigured giving the private quarters more room while incorporating movable furniture for occupant flexibility.
Tier 2A addresses many of the existing code issues, including code compliant, fire-rated stair cores, ADA access to all floors, ADA compliant bathrooms, and a reallocation of social and cooking access to all floors as well as laundry. Some existing interior wall remain–removing only the middle partition in the sleeping quarters. A new central corridor connects the existing service and stair landing areas. The study spaces are converted to private sleeping rooms. Increased security measures include fob-activated lock sets and centralized building access. Tier 2B provides a single-loaded corridor solution with double sleeping rooms. A series of shared study nooks are provided along the courtyard window wall, including cooking areas.
Tier 3 uses the Tier 2 single and double-loaded planning options but adds a building linking the wings and securely enclosing the courtyard. The "link" unifies the interior, provides a large common room for each floor, and only requires two stairs. It also enhances accessibility by moving the main entrance to ground level versus the existing split-level entrances.
Capital Investment Options